Getting Started
We are ready when you are
As Australia's leading donor sperm bank and selection tool, our commitment is to provide you with a unique, engaging, and simple-to-navigate experience.
Our free donor search functionality is the first available in Australia, making it easy for you to find your ideal match, either online or via mobile app.
Find your perfect match
in three simple steps
Let's find your ideal donor.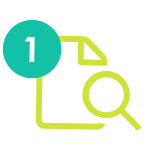 Search
Apply filters based on basic details such as eye colour, height, and more, to view and select the sperm donors who fit your criteria.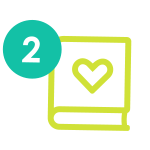 Match
To find your match, we encourage you to register with us to view the extended profiles of the donors you have selected. This way, you can get in-depth information on family, medical history, and more.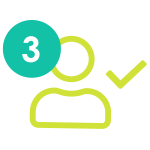 Request
Once you're ready, hit the request button. Our specialist donor team will contact you within 2 business days to organise your appointment with a fertility specialist at either City Fertility or Rainbow Fertility.
We'll be here with you every step of the way, empowering you in your journey towards parenthood.
How do I start searching for a sperm donor with Addam Donor Bank?
Finding the donor sperm that best suits your requirements can start with a specific characteristic that you value. For instance, if your ethnic background is particularly important to you, you may start by narrowing the donor pool down to donors with the same ancestry. To learn more on how to choose a donor, click here.
A few tips to get you started…
Use our Donor Search Tool either online or via the mobile app to help you find a donor that best matches your criteria. Simply input some of your desired characteristics (eye colour, height, ethnicity, etc) and select your preferred profiles from the filtered results.
During your donor selection process, we recommend you create an account on our website to gain access to the extended profiles of our sperm donors. Once registered, you will be granted access to exclusive information that will help you learn more about the donor. Registration is easy, free and it only takes 2 minutes!
We suggest you do a broad search to keep your options open, and then add filters to narrow down your search results.
Should you require assistance in tailoring a shortlist of donors for you, our patient services team will be there for you to offer you ongoing support.
Things to consider
We understand that before you begin the search for your ideal donor, there is much to consider. To help you make an informed decision, we have put together a few essential points to help you get started. To learn more, click here
For information on how to select your perfect match, please visit our Choosing a Donor web page where you will find information on things you may need to consider once you are ready to shortlist your favourites.