IMPORTANT THINGS TO CONSIDER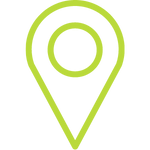 Donor Location
Due to different state legislation, donor sperm cannot be transported interstate. Please ensure you are reserving a donor located within your state.
Myriad
If a donor is a carrier of a genetic condition, you will also need to complete genetic testing prior to reserving a donor to ensure you are not a carrier of the same condition. Please refer to "Genetic Screenings" under the donor's profile. Contact the Addam team or your clinician to organise the test.
Cycle Type
Certain donors can only be used for specific cycle types. Please ensure that you select the donor that matches your cycle type by utilising the filter. For information, click here.
We understand that before you begin the search for your ideal donor, there is much to consider. To help you make an informed decision, we have put together a few essential points to help you get started.
Finding your perfect match is as easy as 1, 2, 3
Found
111
donors that meet your criteria
You must be logged in to reserve your matches.
Not a member yet? Registration is quick and completely free
All my matches
You have not selected any matches.